6th Silver Tulip Award - Ülker Erke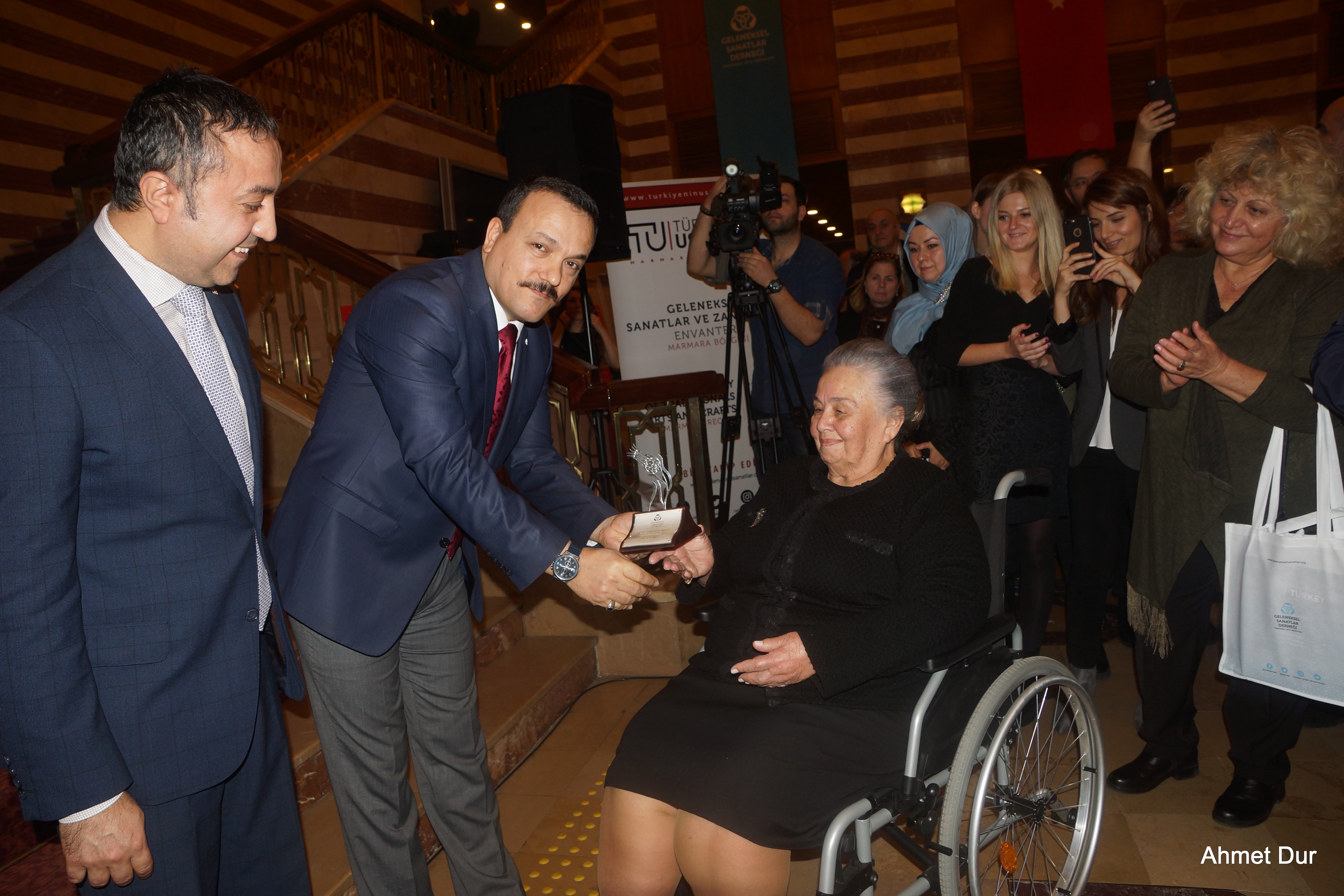 The 6th Silver Tulip Award of the Traditional Arts Association was presented to Ülker Erke the Miniature Artist.
Ülker Erke is a unique artist who learns Turkish miniature art from her teacher Süheyl Ünver and never deviates from the path he enlightened with his values. She started her art life by learning illumination from Süheyl Ünver in Topkapı Palace Embroidery Center. She learned drawing and anatomy from Ali Sami Boyar and Ercüment Kalmık. Because of her openness to innovations, curious and investigative spirit, she presented many books to the Turkish miniature world, which consist of her works that she painted, inspired by the scenes she saw and the texts she read. She has been continuing her studies, which she started at the age of 17, without interruption for 70 years. Since she doesn't have the heart to sell any of the miniatures she made, her house turned into an art gallery. She built a museum in Edremit and transferred it to the Ministry of Culture.
Books:
Atatürk Houses and Buildings Commemorating Atatürk with Miniatures
Mevlana and Mevleviyeh in Miniature
Legends from Anatolia with Miniatures
Ships in Miniatures
Historical Health Institutions in Turkey with the interpretation and brush of Ülker Erke
Turkish Medical History Exhibition with Miniatures
Mevlevi Lodges with Miniatures / The World Is Revolving
Anatolian Folk Dances in Miniatures
Anatolian Miniatures
Birds
Zeytin's Story
Original Miniatures about Fairy Tales and Legends