Filiz Cagman
Silver Tulip Award - Dr. Filiz Cagman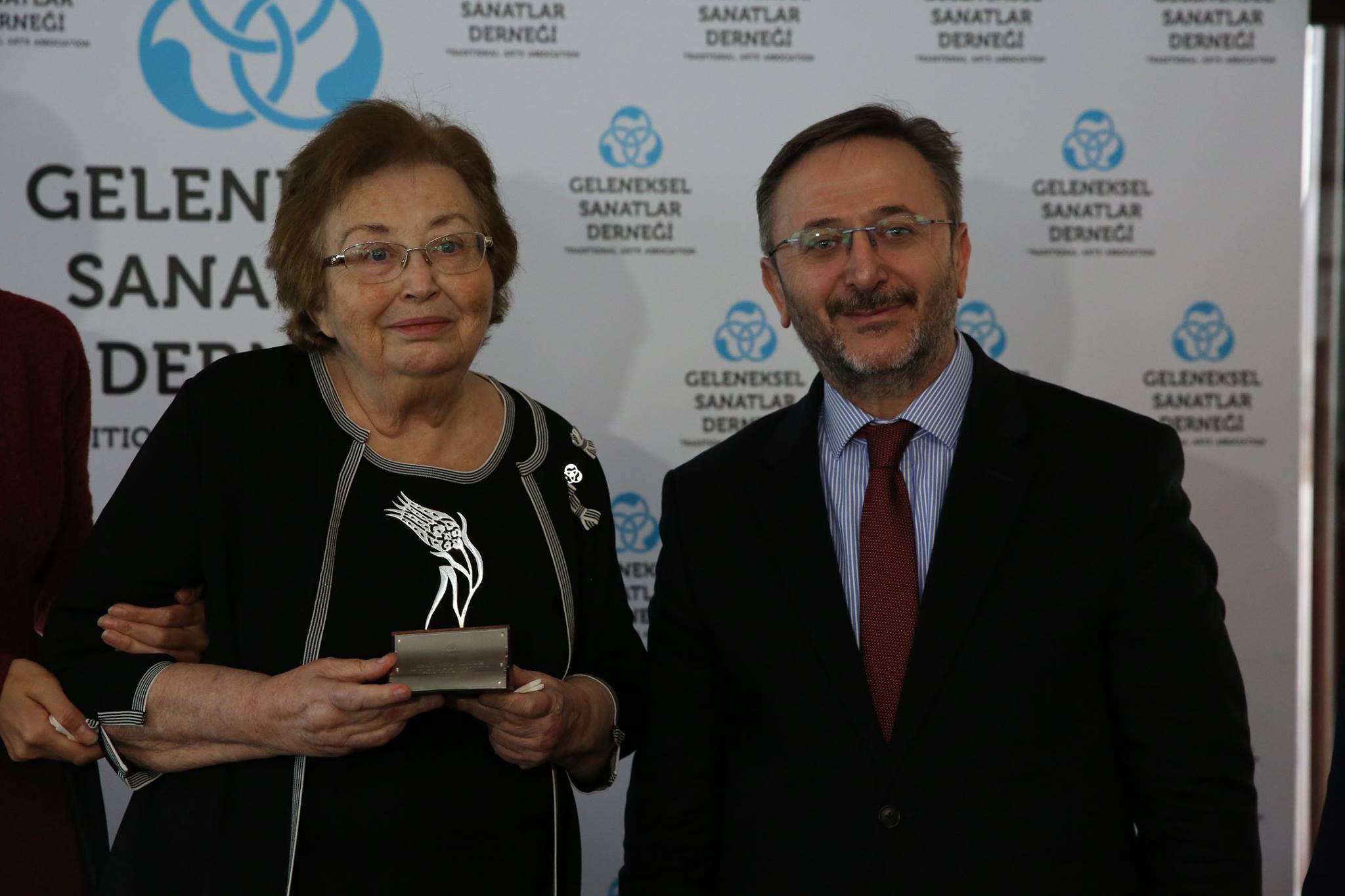 The 7th Silver Tulip Award of the Traditional Arts Association for his contributions to Art History and Turkish Museology. Filiz was given to Çağman.
Filiz Çağman - Who is she?
Filiz Çağman, who graduated from the Istanbul University Faculty of Literature, Institute of Aesthetics and Art History, completed the Turkish and Islamic Discipline in 1964 and started working at the Topkapı Palace Museum Library in the same year. She received the title of doctor with her thesis on Nizami Hamse's Miniatures ". She retired from Topkapı Palace on February 8, 2005, where she served for forty years and was the director between 1997-2005.
With his academic studies, Çağman, who has gone into the literature as the world's leading illustrated manuscript, calligraphy and book arts expert, has also specialized in the field of Topkapı Palace and Ottoman art thanks to his extensive studies on the palace office. She worked as a consultant at Sakıp Sabancı Museum between March 2005 and June 2010.
Filiz Çağman - Books
XVII. Examples of Miniature Art Between the Centuries, Topkapı Palace Miniature Department Guide, Istanbul: 1966.
Turkish Miniature Painting, Istanbul: 1974. (with Nurhan Atasoy)
Islamic Painting, The Topkapı Saray Collection, Tokyo: 1978. (with Zeren Tanındı-Ernst J. Grube)
Topkapı Palace Museum Islamic Miniatures, Istanbul: 1979. (with Zeren Tanındı)
Islamic Miniature in Topkapı Saray Museum, Tokyo: 1980. (with Zeren Tanındı)
Sultan Portraits, Istanbul: 1984. (with Zeren Tanındı)
The Topkapı Saray Museum. The Albums and Illustrated Manuscripts, J.M. Rogers (ed.), London and NewYork: 1986. (with Zeren Recognized)
Calligraphy in Ottoman Art, T.C. Ministry of Culture, General Directorate of Monuments and Museums, Istanbul: 1998 (with Şule Aksoy) (exhibition book).
Ottoman Painting Art, Istanbul: 2006. (With Serpil Bağcı-Zeren Recognized-Günsel Renda)
Otoman Painting, Ankara: 2010. (with Serpil Bağcı-Günsel Renda-Zeren Tanındı)
Art of Paper Carving and Artists in Kat's Ottoman World, Istanbul: 2014.
Kat's Cut Paper Works and Artists in the Ottoman World, Istanbul: 2014.
Ottoman Palace Depiction Art, Istanbul: 2016