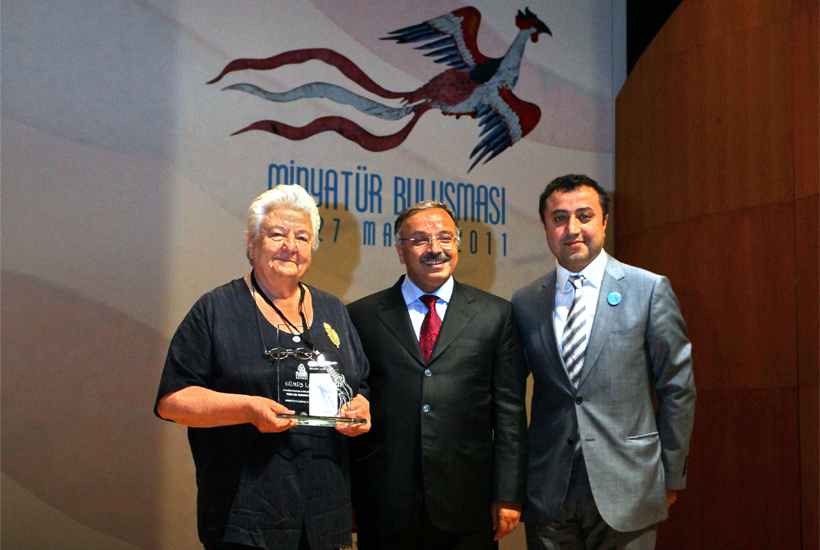 She was born in Reşadiye district, Tokat, in 1934 and completed her primary and secondary education in Istanbul. She graduated from Literature Faculty of Istanbul University, Department of Fine Arts and
Art History. She got her master's and doctorate degrees at the same department. Atasoy was among the founding members of Istanbul Museum of Painting and Sculpture, KUSAV and Taç Foundation. She
was assigned as a dean of Maltepe University's Literature Faculty in 1997 and she served there until her retirement.
In recent years Atasoy's works are more concentrated on ceramic, cloth and tent. The book titled Ceramics of İznik (İznik Seramikleri) she wrote with Julian Raby, professor of art history at Oxford University
was published in London in 1989. Subsequently, the French and Japanese editions of the book were published too.
Another area she focused on was the clothes of the 15th - 18th centuries. In this work she managed to reach 1800 silk clothes including the collections abroad. She also prepared the book titled "Surname-i
Hümayun" to publication, which reflects the daily life in Istanbul in 1582 with miniatures in every aspect and which is a highly significant visual resource in this area.